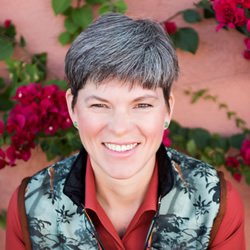 Karen Olson, MA, is a licensed professional counselor (LPC) and founder of Caritas. She utilizes a broad variety of techniques tailored to individual clients' needs.
She is especially passionate about counseling couples through the Imago therapy model as outlined by Dr. Harville Hendrix. A certified Imago therapist and workshop presenter, she has received advanced training in this method from Maya Kollman.
The Imago model honors the relationship between two people as a vehicle for change and deep healing. In her sessions with couples, Karen seeks to empower the "team" of the couple. Using practical techniques to help couples improve their communication and facilitate deeper understanding and compassion, Karen guides couples towards conscious love and growth, healing old wounds in the process.
In her work with individuals, Karen uses an eclectic approach, with a strong focus on the teachings of Carl Rogers and client-centered therapy. If appropriate, she utilizes EMDR therapy, a powerful and efficacious form of treatment that helps heal issues at the root source. She is trained as a level-2 EMDR therapist and is certified in this modality.
Karen's life-long interest in natural healing was fueled by her upbringing (her mother served on the board of the National College of Naturopathic Medicine in Portland, OR in the '80s) and by her own health challenges. (She was hit by a truck in 1979 and sought alternative treatment to help her heal.) Perhaps following in her mother's footsteps, Karen served on the board of Arizona Integrative Wellness Coalition (AIWC) now Arizona Wellness Alliance from 2009-2016. She is a co-founding member of this organization dedicated to supporting and educating holistic health practitioners and those that share their philosophy.
Karen's intention is to provide a safe, supportive environment so that clients can tap into their own inner wisdom and create the change they want in their lives. She supports people in nurturing all aspects of their health–psychological, emotional, spiritual, and physical–and understands that these are delicately interwoven. Part of that support includes operating Caritas and striving to offer a broad variety of complementary or adjunctive therapies, workshops, and experiences at the center.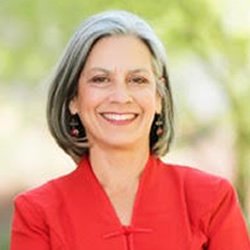 Nanie Carrillo is a cornerstone of Caritas, providing services to Tucson community members here at Caritas since 2007! She provides compassionate health care using Traditional Chinese Medicine (TCM) and massage therapy.
She also offers clients acupuncture, Chinese herbal therapy, massage, moxa, cupping, and counseling in nutrition and exercise.
A licensed acupuncturist and certified in Swedish massage, Reiki, CranioSacral and Shiatsu, Nanie graduated from the American College of Traditional Chinese Medicine in San Francisco. She is a Diplomat in Oriental Medicine certified by the NCCAOM, a member of AAAOM and the AZSOMA.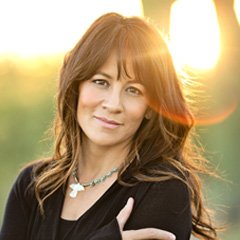 Lynda Skinner has joined Caritas Healing Center after two decades of private practice. She has been licensed and certified in several healing modalities and incorporates Somatic Experiencing™ and Narrative Therapy into all sessions. Lynda attended Han University for Oriental Medicine. This provided an opportunity to bridge western and eastern theories, respectively. Lynda takes a meta-disciplinary approach to her work with clients. She is a trauma-informed shamanic practitioner, human development leader, and integral therapist who integrates indigenous healing traditions, psycho-somatic techniques, shadow work, lucid dream work, and meditation into a career that now includes filmmaking. Lynda is the Associate Producer for the documentary film, Is Your Story Making You Sick? www.story.movie
Lynda considers her spiritual path to be one of life-long learning and is devoted to deepening her understanding of health and healing. She stays focused on her own inner work in order to be of service. Relational safety, ethics, and integrity are the guiding foundations while communing with others. Her continued studies have focused on the practices that balance the three wisdom centers of the body. Her sincere intention is to respectfully reclaim the wisdom of ancient cultures and their healing practices.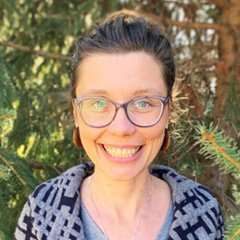 Bethany Brandt is a licensed LMT with a background in yoga, herbalism, caregiving and doula support.  She uses hands-on techniques to facilitate the release of patterns of tension, aid treatment of structural misalignment and provide relaxation of the muscular and nervous system of the body.  Bethany has been working with the human body, through various approaches for the past decade.  She has been a practicing LMT for 4 years and is a graduate of The Arizona School of Integrative Studies, here in Tucson.  Bethany has experience as an LMT in Medical, Chiropractic and Spa Settings.
Bethany's breadth of experience and integrative approach allows for flexibility and fluidity when working with clients.  Her passion is working with people no matter their life stage or experience, helping them to find what works for their bodies, minds and spirits.  Bethany experiences gratitude to be trusted with the bodies of her clients; to be given the opportunity to work with, to learn from and to serve them.
David Davis has over 40 years of experience as a practitioner trained in the Rolf method of Structural Integration.   He recently moved to Tucson from Colorado and is opening his practice to new clients.
To learn more about how David can bring greater health to your body, mind and spirit, please contact him at psintegrity777@gmail.com or call him at 720-334-3651. More information about his practice will be featured in the coming weeks!