About Caritas Center For Healing
We are a group of caring and professional holistic health practitioners dedicated to helping clients heal from the inside out. We offer a wide variety of therapies, classes, and workshops including Imago™, Dreamwork, Acupuncture, Egoscue™, Somatic Experiencing™, yoga, meditation, massage, shamanism, mindfulness classes, couples counseling, and more.  Our goal at Caritas is to provide you with a psycho-education and psycho-spiritual process that provides knowledge, guidance, and support as you walk your own path of healing. 
Founded in 2007, Caritas Center for Healing is located in a green-certified building in the historic Armory Park neighborhood close to downtown Tucson. Our name comes from the Latin caritas, meaning altruistic love or loving-kindness. (In Greek, the word is agape.) To us, the word represents the foundation of natural healing and underlies all the healing modalities we offer.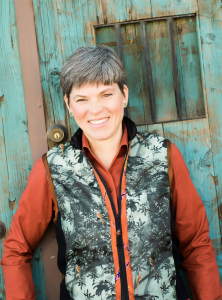 FROM THE FOUNDER OF CARITAS
When I was young, my mother exposed me to many kinds of naturopaths, healers, and herbalists, among them Hannah Kroeger, based in Boulder, CO. After I was hit by a truck in 1979 while crossing the street, engagement in all sorts of treatment intensified. I received a variety of both conventional and alternative healing modalities to help me restore my health, and have continued to seek and explore natural healing methods. What I know from my own journey is that there are no definite cure-alls. Rather, each of us resonates with different therapies, and we must each do the work to discover and experiment with them. Any healing process is often more nuanced or lengthy than what conventional medicine offers through pharmaceuticals and surgery—though they, too, have their place. My belief is that if we are to reclaim our natural state of health, we must address the imbalances in our system, not simply suppress the symptoms.
My experience has taught me that the operative force underlying every therapy is the energy of loving presence, or caritas. I first heard this term in a Cat Stevens' song, O Caritas and later learned it was the Latin word used in many spiritual texts referencing love or charity. Because of the strong resonance I have always had with the healing power of love–and my fascination with words and their origins–I founded Caritas Center for Healing. My intention was to create a center that offers the Tucson community a variety of therapies and experiences grounded in our innate ability to restore, rejuvenate, and repair from all sorts of injuries. Here at Caritas, we all recognize the incredible power of a loving presence, especially when palpably present in helpers and healers.
Thank you for taking the time to learn more about Caritas. Come visit!
-Karen Olson