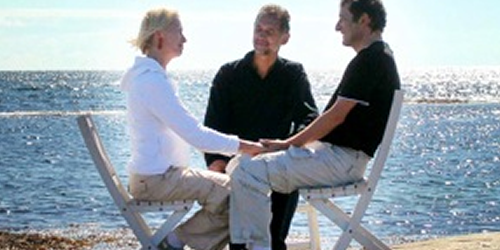 Getting the Love You Want – A Couples Workshop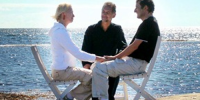 Do you want to make your dream relationship a reality?
What if we told you that you have everything in your couple-hood to achieve this and that all you need is a codebook, the right tools, and the knowledge of how to use them? This transformative weekend intensive is based on the work of Harville Hendrix, Ph.D. and Helen LaKelly Hunt, Ph.D. and the best-selling book, Getting the Love You Want. It demystifies relationships while teaching couples skills to function at an optimum level in their relationship. This workshop is considered to be the equivalent of seven months of couples therapy.
- TESTIMONIALS -
I found Karen provided a very safe environment. Karen was very warm and open.
The workshop has been amazing for us. Thank you!!
Karen did a great job, very knowledgeable and able to put theory into practice.
Everything we have done with Karen Olson and Imago has been transformative. We have already accomplished more in 3 months than we have in 14 years. Karen did a great job of making every person feel engaged and heard, which is very difficult in a group setting.
Karen knows her stuff and presents in a supportive, entertaining way.
The workshop was full of usable information and ideas. [Karen is] capable, very intelligent, very well schooled, lots of counseling skill.
Karen is skilled at helping you figure out ways to communicate better with your partner. [She is] a master of this content.
Fantastic investment for your relationship.
I loved the different clips/slides. This has helped immensely and I look forward to implementing them in my relationship. Karen was engaging, patient, knowledgeable, and kept me interested.
The workshop was the break we needed to reconnect and start living like a caring and loving couple again. [Karen is] a great presenter and I enjoyed spending the weekend with her.
Very enlightening to see how our behaviors and actions today are a reflection of how we grew up....Very knowledgeable and passionate about the material. Sincerely wants to help couples advance their relationship.
To understand our partners we must first understand what our life experiences have conditioned us to want.... What I experienced and saw was the deep depths we hide from ourselves and must be explored if we are to discover our true desire.
Simply delightful; engaging, intelligent, and well organized! 🙂
Karen has an amazing energy and ability to connect and make people feel comfortable...[and] to go places they normally wouldn't go alone. I LOVE HER AND IMAGO!
Thank you for our session yesterday. I feel we both got more accomplished in our 80 minutes yesterday than all the other counseling sessions combined. I am encouraged and excited to continue.
I truly enjoyed this workshop and look forward to making our good marriage become a great marriage....Excellent!! Karen really knows her stuff and presents it well. Very engaging and thought provoking.
Karen is amazing and I consider her one of my angels. The workshop was everything I hoped for and more.
This was a fabulous workshop. We learned a TON. extremely beneficial--this should be required of all couples.
Karen is compassionate, very articulate and a gentle facilitator.
Karen brought communication to life in our marriage...[and] brought creativity and passion to this workshop.
The workshop is an excellent way to strengthen relationship skills. Karen Olson is outstanding!...She is informative and engaging. I feel fortunate to have had the opportunity to attend the workshop.
Incredible value and experience. [The presenter] made the experience. Loved the intimate approach.
Awesome! Great and well organized. Something I can actually implement.
Well-organized, intensive, practice-based workshop. Karen is warm, compassionate, enthusiastic, while emphasizing a safe, secure environment. Very well-organized, inspiring, knowledgeable, approachable.
The workshop was fun, informative, and very, very useful. Karen's presentation style was a good combination of research and common sense.
This is easily one of the most profound, moving, and transformative experiences of my life. I've also never had so much hope and feeling of connection with my partner.
Karen is an excellent presenter who keeps the class engaged and infuses heart, education and fun in to the learning experience!
[The workshop introduced] an approach I haven't used before in couples counseling that is revolutionary. A way to stop the blame game and find your voice and bear witness in an honorable way for your partner. Karen-- so smart and helpful and approachable. Love her style of coaching.
In this workshop, you will learn ways to…
Communicate effectively with your partner

Discover why the unconscious forces that attracted you to your partner may also be the source of your relationship conflicts

End power struggles and resolve cycles of anger, blaming and shaming

Get to the root of your problems and dissolve them

Create romance, passion, fun, and intimacy
This workshop is appropriate for you if…
You are beginning a relationship you want to keep

You want to enrich an already good relationship

You are having difficulties in your relationship and want to resolve long-standing conflicts

You are undecided about continuing your relationship
The format of the workshop includes lectures, demonstrations, guided imagery, couple's dialogue, and written exercises. There are opportunities for group sharing, but the workshop emphasizes partners sharing privately with one another.
These workshops are kept small (5 couples average) to create a safe and relaxed environment. 
 There is ample space for couples to have six feet or more of empty space around them. 
Held in a classroom with four windows that are kept open, participants will enjoy good ventilation during didactic presentations and can do most of the experiential exercises outside or in a private room with their partner.
With the exception of a brief introduction and closing ceremony, participants will not be prompted to share anything with the group unless they choose to do so. The workshop is welcoming and safe for 
ALL 

k

i

n

d

s
 of couples.
Since space is limited, please call Karen Olson at 520-940-0486 before registering (unless you have seen her face to face recently) to confirm that there is space available.
The workshop schedule is as follows:
5/26 Friday evening (5:00-8:45 pm)
5/27 Saturday all day (8:30 am-6:30 pm)
5/28 Sunday all day (8:30 am-6:00 pm)
LOCATION: Caritas Center for Healing 330 E. 16th Street Please enter through SW corner of the building (off of parking lot) Cost: $810 per couple SPECIAL early bird registration price: $720 per couple if registered before the end of the day on May 7th. Cost includes tuition for 2, and 2 Imago workbooks (Does not include meals or lodging, for those who may be coming from out of town)
Refund/Cancellation Policy: If you cancel 21 days or more prior to the workshop, you will receive a full refund. If you cancel 20 days or less before the workshop, you will receive a refund minus a $100 administrative fee. There is no refund if you cancel the day of the workshop. Your registration is non-refundable if you register, but do not attend (without prior notice of cancellation) or do not complete the workshop. The presenter is not responsible for prepaid, non-refundable travel arrangements. In the unlikely event that the presenter cancels the workshop, a full refund will be made.
(Please note that the workshop begins on Friday AFTERNOON and continues through the weekend.)
Karen invites you to join her for this transformative weekend. She is a dynamic presenter who is a certified Imago therapist and has taken many advanced trainings since she first started this journey over 7 years ago. She is currently certified as an Imago workshop presenter for "Getting the Love You Want" and "Keeping the Love You Find."
*Please CALL Karen first at 520-940-0486 to confirm space availability, then choose your registration method:
Hourly Schedule
5/26/23
5:00pm

-

8:45pm

Friday

Day 1
5/27/23
8:30am

-

6:30pm

Saturday

Day 2
5/28/23
8:30am

-

6:00pm

Sunday

Day 3